Hi beautiful people !!! I am so glad and excited about my first liebster award nomination.First off a big thanks to simplyfernanda for nominating me . Just a month and a nomination is overwhelming. I never imagined that i would get such a lovely response. Fernanda is a great and very talented writer . I feel so obliged on being nominated by her 😀
RULES
Acknowledge and thank the person who nominated you
Post 11 facts about you
Answer 11 quacesitons from your nominator
Nominate 5-11 new bloggers
11 facts about me
I am an Indian
I am a coffee lover
3.I am a hardcore video game enthusiast and can't live without games.
       4.I love Seinfeld and Gotham
5.I can't stand romantic movies or books with an unrealistic approach.
6.I enact music videos behind the closed doors of my room( which includes -you belong with me)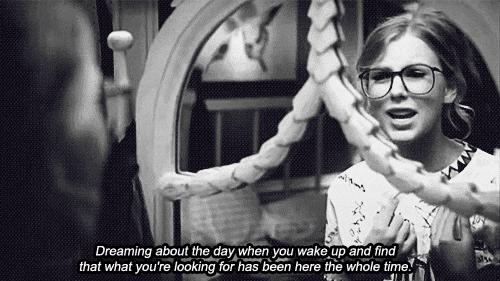 7.I have a sarcastic and morbid sense of humor. I am punny but my friends never agree to this.
8.I am a huge fan of marvel movies ( iron man <3)
9.I love thrillers,suspense,comedy and psychological thrillers.
10.My writing style is in total contrast with my personality.
11.Sometimes I talk to myself,especially when I am angry.
 Its  time to answer the questions asked by my nominator.
1: What is your favorite childhood memory?
It has to be the trips to the park with my late grandfather. Those moments had a really big impact on my existence.I have learnt so much from him.
2: What inspires you to write?
I think the long lost side of me which I don't really show to people is the reason I write. Writing is like a mask for me. I can easily express myself  from behind a veil.
3: (From other bloggers) what has been your favorite or most memorable piece of writing?
My favourite blog is simply fernanda's former fat kid.It was so relatable and I could connect to it. It just brought up my own memories of being shamed and not fitting the societal standards of beauty. All of the posts are really impressive but this one had a massive impact on me.
4: What is your favorite quote and why?
I absolutely love this one because it just sums up life for me 😀
5: What movie/cartoon/show character do you identify the most with?
This is really lame for an eighteen year old but ,yeah I can relate to Alex Russo from Wizards of Waverly place. There is no recent one
6: If you had only 12 hours to do anything that you please and have always wanted, after those 12 hrs you will never be able to do that/those things ever again, what would it/they be?
That would be being impulsive and taking rash decision just you know doing stuff without thinking, without analyzing. And also going on coffee pilgrimage
7: Do you believe in supernatural things? Why or why not?
Yeah I believe in a superior power that guides us but not in spirits and ghosts even though they are really exciting to read about . I believe in the power because there have been times when I have felt the unnamed and witnessed miracles.
8: What motivates/inspires you to do what you do in life?
My desire to make my parents proud and achieve something distinct in life. I just work hard so that I am able to go to bed  with a satiated feeling.
9: What is one superpower you would like to have and how would you use this power?
I would love to have psychic powers. With the powers I would sneak into people' head and read their thoughts because I love knowing the back stories of people, stories that build them.
10: What is a bizarre talent of yours?
I can write with both my hands and whistle songs and also I am super lazy so I can devise a 1000 ways to do things without moving 😛
11: Which song do you feel the most connected to or feel that it describes you?
I cant decide between these two.
Invisible – skylar grey
Demons – imagine dragons
  Questions for the one I have nominated 
Describe yourself in one word ?
Do you believe in the saying " everything happens for a reason" ? why ? why not?
What is happiness to you ?
If you're given a chance what's the one thing you would love to erase from existence ?
Whats your "guilty pleasure" television series?
Whats the one thing you would like to change about yourself ?
If you get a chance to swap lives with one celebrity for a week who would it be?
Whats the one thing that no one knows about you ?
Who is your favourite actor/actress? Your favourite movie of them?
What do you hold in high regard love or success?
If you have to spread one message what would it be ?